Wants to be the main goalkeeper, Kepa has the potential to move to Napoli
2022-07-19 09:01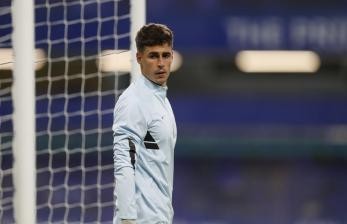 Kepa is looking for opportunities to play more minutes next season ahead of the 2022 World Cup.
LONDON -- The future of Chelsea FC goalkeeper Kepa Arrizabalaga has always been a hot topic of discussion. Precisely when the transfer market rolled in the last few years.
Chelsea make Kepa the world's most expensive goalkeeper. When buying Kepa from Athletic Bilbao in August 2018, the London Blues spent 80 million euros. Initially, the Spaniard was in the starting XI of the Stamford Bridge squad.
As time went on, Kepa began to make mistakes more often. Chelsea refuses to remain silent. The management of the English giants chose to sign Edouard Mendy in September 2020.
Mendy's arrival confirmed Kepa's position as a reserve goalkeeper. This state of affairs persisted until the era of Thomas Tuchel. Mendy has always been the number one goalkeeper for the Blues.
"According to Marca , Kepa is looking for opportunities to get more playing time next season ahead of the 2022 World Cup in Qatar," read a report quoted by Football Italia , Monday (18/7/2022).
Still according to the Spanish media, the goalkeeper has the best option for Napoli. He can get a one-year loan contract at the Partenopei. This is a solution step for all related parties.
Napoli have just lost Davide Ospina. The Colombian man's contract at the Diego Armando Maradona Stadium expires. Now Ospina is heading to the Saudi Arabia team, Al Nassr.
The Partenopei still have Alex Meret. Later Meret wanted to know clearly how his status in coach Luciano Spalletti's plans. At the same time, he began to be associated with Torino.
Since Mendy arrived at Chelsea, Kepa has only played in 29 games. Count from various events. Obviously, he needs a stage for expression.
If closer to Napoli, he has the opportunity to become the main goalkeeper. That way, Kepa has the potential to be called up to the Spanish national team. He has collected 11 La Roja caps.