The 2022 FIBA Asia Cup Trophy will be Paraded around Jakarta
2022-06-28 10:00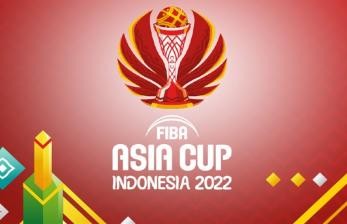 The trophy will later stop at several tourist attractions in Jakarta.
JAKARTA -- The 2022 FIBA Asia Cup Trophy will tour Jakarta and be paraded in a parade in a series of tours on July 5-10, before the prestigious Asian basketball championship will be held on July 12-24. The Chief Executive of the 2022 FIBA Asia Cup Junas Miradiarsyah said the trophy tour was carried out as an effort to socialize the event to the wider community.
"The trophy will arrive in Jakarta on July 5 and will be carried around Jakarta on July 5-9. Later the parade series will fall on July 10 at the car free day event," Junas said at a press conference in Jakarta, Thursday (23/6). /2022).
Junas said, the trophy will stop at several tourist attractions in Jakarta, starting from Jalan MH Thamrin, Gedung Sapta Pesona, and ending at the National Monument (Monas). The FIBA Asia Cup trophy tour started from the previous host city, Beirut in Lebanon, to the capitals of the participating countries, and finally arrived in Jakarta as the host of this year's edition.
The trophy is currently still on display in Manila, Philippines. The trophy will be contested by 16 participating teams, namely defending champions Australia, Bahrain, China, Taiwan, India, Iran, Japan, Jordan, Kazakhstan, South Korea, Lebanon, New Zealand, the Philippines, Saudi Arabia, Syria, and the host Indonesia.
Before holding the FIBA Asia Cup, Indonesia will first hold the 2023 FIBA World Cup Qualifiers. The Indonesian men's basketball national team will host Saudi Arabia on July 1 at Istora Gelora Bung Karno, Senayan, Jakarta, before meeting Jordan three days later in the same arena.
source : Antara