PSG cancel Ligue 1 celebrations as Mbappe and team-mates pay tribute to Rico
2023-06-04 11:51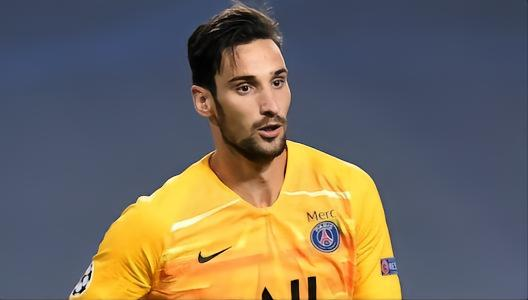 Kylian Mbappe and his Paris Saint-Germain teammates paid tribute to Sergio Rico during their Ligue 1 clash with Clermont.
The goalkeeper is in serious condition after being struck by an out-of-control horse while riding in Spain. Paris Saint-Germain's players wore special jerseys bearing his face as they warmed up for their final Ligue 1 game of the season, wishing their team-mates well. Paris Saint-Germain also wore their new home kit for the game, with all players bearing Rico's name on the back.
Mbappe scored a penalty to make it 2-0 after Sergio Ramos opened the scoring and celebrated in a Rico shirt.
Paris Saint-Germain called off their Ligue 1 celebrations out of respect for Rico. The Spanish goalkeeper's wife made a plea to him on social media: "Darling, don't leave me alone because I swear I can't and don't know how I'm going to live without you. We're waiting for you my life , we love you very much."
PSG and Rico's family will await further news on the 29-year-old's condition in the coming days.
Furthermore, PSG and Ramos will part ways at the end of the season, but the defender scored in his final game for the club.
Ramos and PSG announced ahead of their final game of the season that the defender will leave the club at the end of the season. The centre-back started against Claremont and scored a header in his final game for the Ligue 1 champions.
Ramos came away with goals and a league title this season, but he has struggled to impress consistently in his two seasons in the French capital. During his time in France, the defender made 57 appearances but failed to help the club win the Champions League.
Ramos has yet to confirm where he will play next season, but there are already rumors of a possible move to Saudi Arabia.