Premier League - Kane scores as Tottenham beat Crystal Palace 1-0
2023-05-07 08:25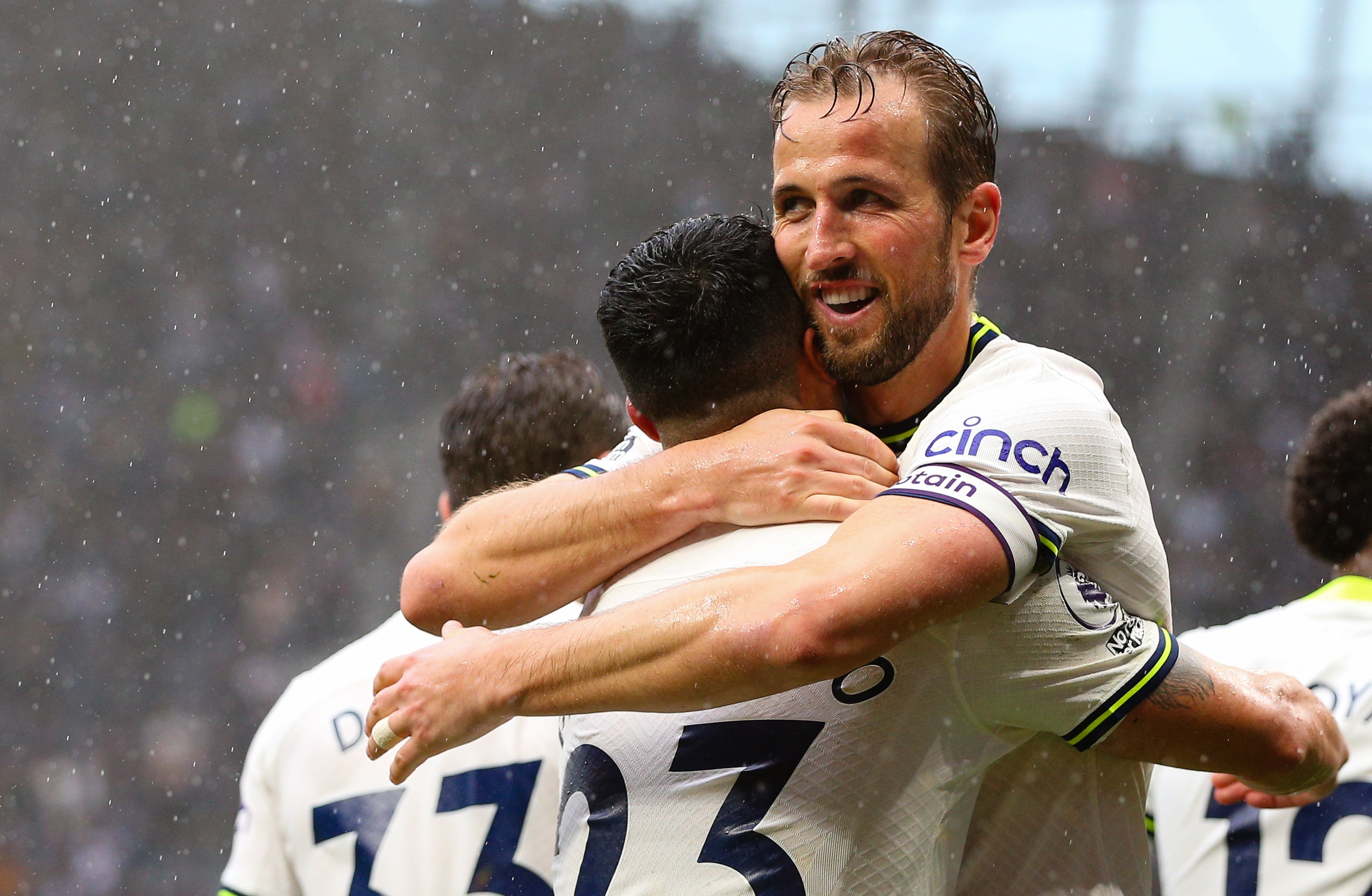 The 35th round of the 2022/23 Premier League season continued. Tottenham Hotspur, who was at home, scored a goal in stoppage time in the first half with Kane, and finally defeated Crystal Palace 1-0 and successfully returned to victory.
Tottenham Hotspur took the initiative to attack 3 minutes into the game. Johnstone made a mistake in passing the ball. Richarlison took the ball and shot but missed. In the 8th minute, Kane scored the ball from the center and Emerson made a cross on the right, but it was a pity that Sun Xingmin could not respond in time and could not pose a threat.
In the 15th minute, Crystal Palace tried to counterattack, Olis passed the ball from the right, and Anderson headed in front of the goal but was confiscated by the Tottenham Hotspur goalkeeper. In the 17th minute, Tottenham Hotspur got a left corner kick, Ben Davis headed the goal but hit the post. In the 23rd minute, Kane sent a through pass, and Hoibel took a shot from the right but kicked it away.
In the 31st minute, Sun Xingmin broke through the defense from the left side of the frontcourt and sent a cross that was blocked, and then Romero's header was resolved by the Crystal Palace players. In the 37th minute, Olis sent a diagonal pass, and Anderson took a shot but it was higher.
Kane surpasses Rooney's goalscoring record
In stoppage time in the first half, Pedro Polo sent a cross, and Kane in the penalty area immediately hit the goal with a header, helping Tottenham lead Crystal Palace 1-0. It is worth mentioning that Kane surpassed the record of Manchester United legend Rooney with 209 goals and ranked second in the Premier League's historical scorer list.
In the 47th minute of the second half, Crystal Palace took a free kick, and Anderson ferryed the ball with a header, but the Tottenham Hotspur goalkeeper struck out in time to resolve the crisis. In the 53rd minute, Zaha scored the ball against the defense, but Eze missed the goal after responding. In the 68th minute, Ben Davis was brought down by Ward when he tried to break through from the left side of the front court, and then Ward was shown a yellow card warning by the referee on duty.
In the 75th minute, Romero sent a diagonal pass from the middle, and after Sun Xingmin in the frontcourt responded, it formed a single-handed opportunity, but unfortunately the ball was blocked by the opponent's goalkeeper. In the 83rd minute, Ben Davis fouled Olis while defending and was shown a yellow card. Then Eze passed the ball and Anderson shot the goal, but the ball was cleared by Kane.
In the end, Tottenham Hotspur defeated Crystal Palace 1-0 at home, and currently rose to sixth place in the standings with 57 points, 5 points behind Liverpool in fifth place.