Nottingham Forest completes another signing of Brazilian player in the form of Palmeiras midfielder Danilo..
2023-01-17 12:52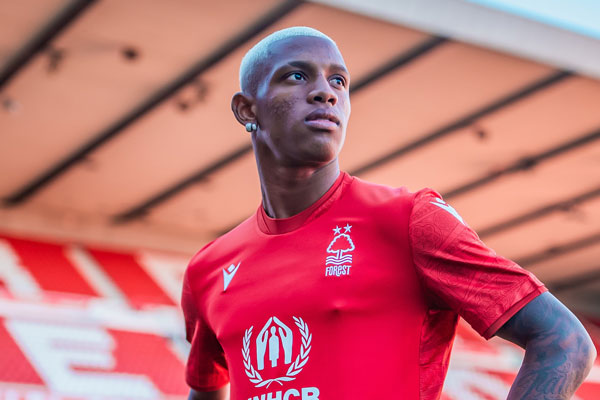 Nottingham Forest announced on their official website on Monday that the club has signed Brazilian midfielder Danilo from Palmeiras.
According to Nottingham Forest's official statement, Danilo signed a long-term six-and-a-half-year deal which runs until the summer of 2029 with the club. He will also wear the No. 28 jersey.
After completing his joining procedures, Danilo, who was interviewed by Nottingham Forest's official website for the first time said: "I am really happy to realize my dream of playing in the Premier League and to play for Nottingham Forest."
"I read some history of the club and saw that they won the Champions League twice. I also spoke to Gustavo Scarpa and he told me Nottingham is a great city and the club has a great team and very good staff."
"I'm going to show a lot of determination and a lot of desire to win, and I'm going to give it my all on the pitch to get a positive result. I'm excited to get to work and meet my new team-mates."
With Danilo's arrival, it also means he has been confirmed the third Brazilian to have signed for Nottingham Forest this season, following the arrival of the country's international left-back Renan Lodi on loan from Atlético Madrid last summer, as well as the signing attacking midfielder Scarpa, also from Palmeiras not long ago.
Danilo, who is only 21 years old, was born in Salvador, Brazil on April 19, 2001. He is 1.77 meters tall and can play as a midfielder and a defensive midfielder. Danilo joined the Brazilian football club Bahia's youth academy when he was a child, but was released.
Subsequently, Danilo joined an amateur league club known as Cajazeiras at the age of 16, and completed his first-team debut in May 2018.
In July 2018, Danilo was signed by Palmeiras. After staying in the club's youth academy for one and a half years, Danilo completed his Palmeiras first-team debut in September 2020. Since then, he has won 2 Copa Libertadores and 1 Copa do Brasil with the team.
In the last 2022 season that had just fone, Danilo played a total of 58 times for Palmeiras in all competitions, scoring 7 goals and assisting 4 times, achieving the enviable task of winning the Campeonato Brasileiro Série A, Recopa Sudamericana and Campeonato Paulista treble.