NBA investigation results released: 76ers fined two draft picks for early contact with free agency violations
2022-11-01 14:06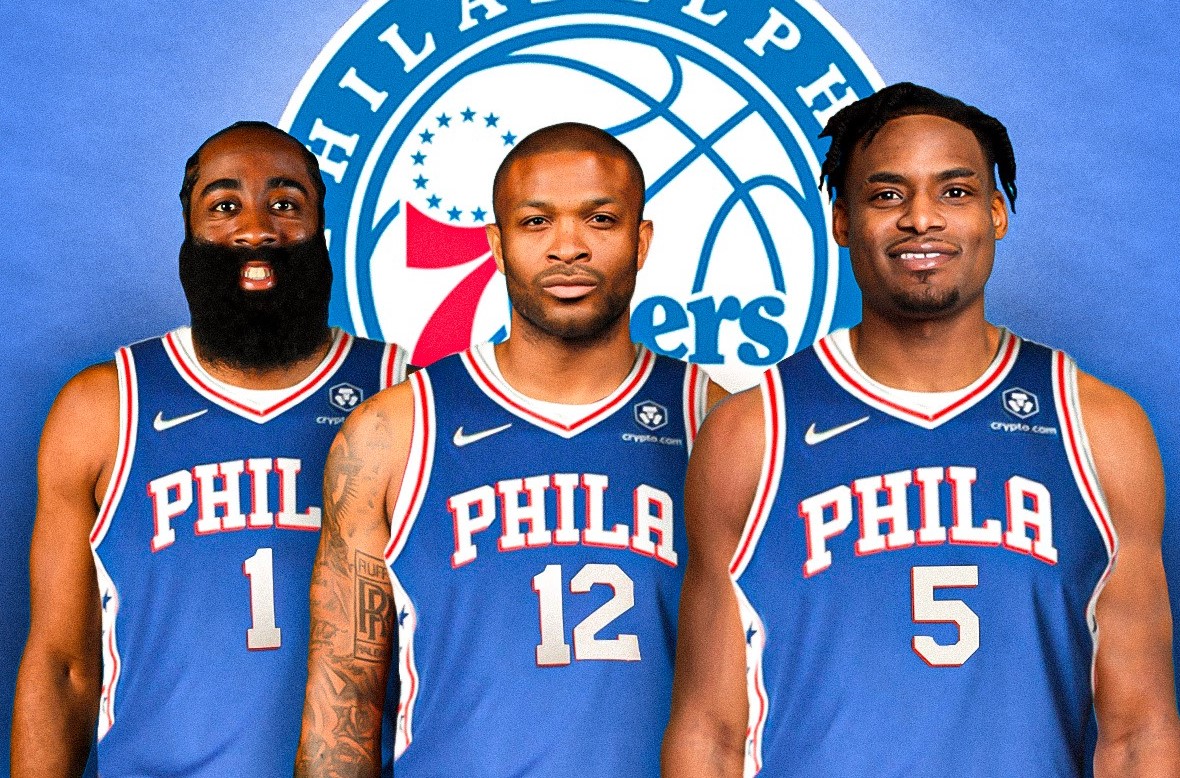 Following the offseason, the Philadelphia 76ers' alleged yin-yang contract with giant James Harden and newly-introduced free agent Danuel House and 37-year-old former Miami Heat veteran P.J. Tucker were opened for violating NBA rules After the investigation, the investigation that has been going on for up to 4 months has finally been released today.
event cause
Initially in the offseason, Harden gave up the player option of $47.4 million this season, became a free agent, and was willing to take a pay cut of $15 million. He signed a two-year, $68.6 million contract with the 76ers in a short period of time. new contract.
Harden-based automatic pay cuts allowed the team to free up cap space and quickly bring in veteran Tucker from free agency on a three-year, $33 million midlevel exception contract The veteran's other teams were completely caught off guard. Subsequently, the 76ers signed House with a two-year contract worth $8.42 million at the same speed. The team believed that there was a means of illegal cheating, and the outside world also questioned that Harden's new contract was likely to be a yin and yang contract.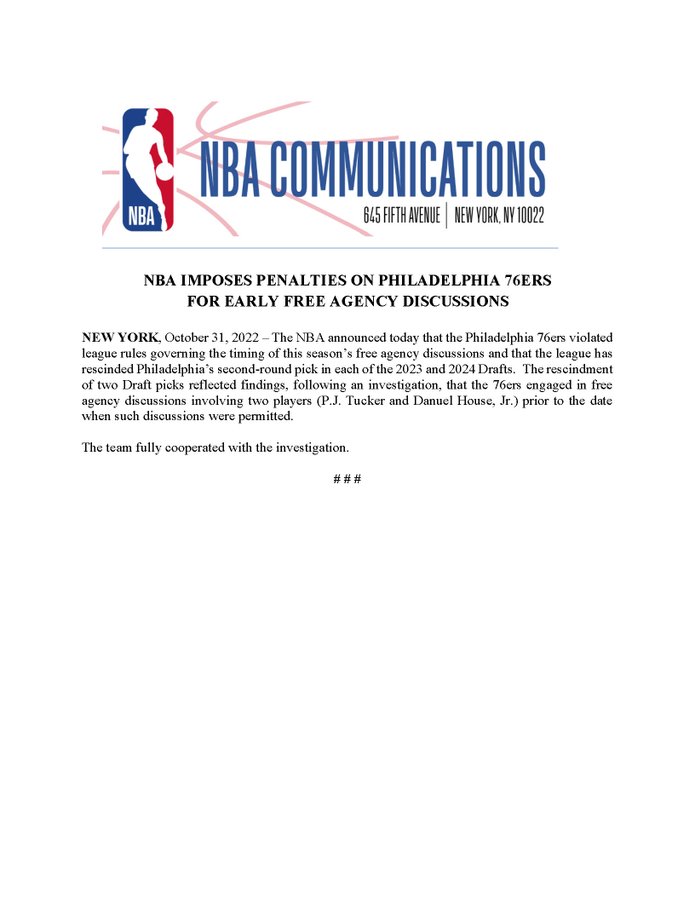 Investigation results reveal 76ers punished for violation
However, in today's NBA investigation results, Harden's new contract does not violate any rules of the NBA.
As for the introduction process of Tucker and House, the NBA pointed out that the 76ers had contacted players without authorization before the stipulated opening time for contact with free agents, so the team needed to be punished for violations , and the NBA will revoke the team's 2023 and 2024 Year's second-round pick.
The 76ers also issued a statement expressing their willingness to accept the punishment and move on, and will not let this matter affect the team's focus on the state of the next NBA regular season.
It is reported that the NBA is also investigating whether the New York Knicks recruited former Dallas Mavericks guard Jaylen Brunson in free agency this summer for alleged violations.
Next, we will continue to update the latest information about NBA events and transactions. Please remember to stay on our website 77577SPORT . While watching, I hope you can give this platform more encouragement by giving it a thumbs up on the homepage!