Messi to leave PSG at end of season after two years at club
2023-06-04 11:05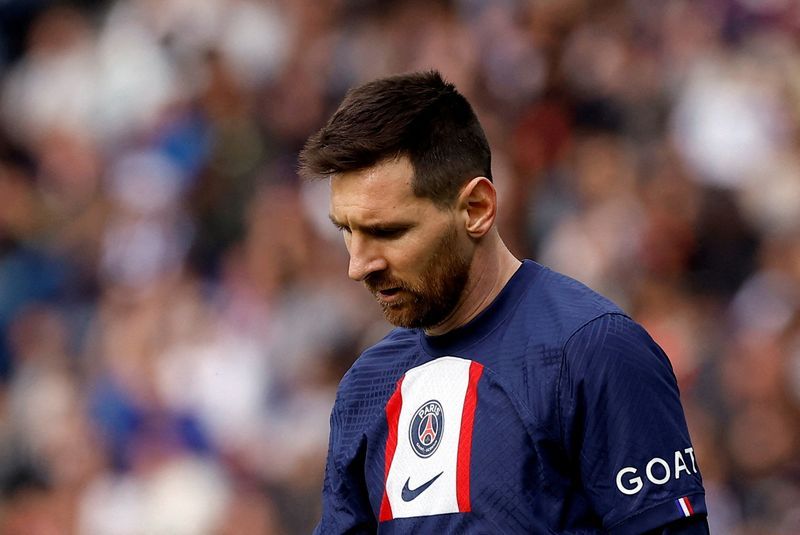 Lionel Messi will leave Paris Saint-Germain at the end of the season after two years at the Ligue 1 club, Paris Saint-Germain said on Saturday.
Paris Saint-Germain hosts Clermont in the final round of Ligue 1 later on Saturday.
" After two seasons in the French capital, Messi's adventure at PSG will come to an end at the end of the 2022-23 season, " PSG said in a statement .
Messi 's future at PSG has been the subject of much speculation lately, with a source close to the Argentina captain telling Reuters he has received a formal offer to join Saudi Arabian club Al Hilal next season.
He has also been linked in the media with a return to boyhood club Barcelona, while MLS club Inter Miami has also been touted as a possible destination.
" I would like to thank Leo Messi for his two seasons in Paris. It was a pleasure to see the seven-time Ballon d'Or winner win Ligue 1 with the Blaugrana and the Parc des Princes and inspire our young players, Paris Saint-Germain president Nasser Khelaifi said in a club statement.
" His contribution to Paris Saint-Germain and Ligue 1 cannot be underestimated and we wish Leo and his family the very best for the future. "
Although he scored 21 goals and provided 20 assists for Paris Saint-Germain in all competitions this season , Messi failed to play a big role in Paris Saint-Germain. In the club's two seasons, he also failed to help the team break through Champions League round of 16 .