[Ligue 1] Jallow sent Oolong Diakite and Alessandro to help Lille beat Brest 2-1 to stop losing streak
2023-02-25 15:46
The first match of the 25th round of the 2022-2023 season of Ligue 1 was ignited by Lille against Brest at home. In the first half, they sent an own goal to make the opponent take the lead. In the second half, they turned the tide and finally beat Brest 2-1. Recovered from the 3-4 loss to Paris Saint-Germain last weekend to prevent a 2-game losing streak.
In the first half, Jallow sent an own goal to the visiting team to take the lead
In the 8th minute of the first half, Brest took a corner kick and the 22-year-old Lille defender Thiago Jallow, who was trying to defend the goal in front of the goal, accidentally touched the ball with his thigh and sent the ball into the net. Brest opens the scoring!
In the 21st minute, Lille tried to chase the points, and the 32-year-old midfielder Remy Cabella and the 23-year-old forward Jonathan David passed the attack, but the ball was cleared by the Brest defender halfway.
Three minutes later, Lille's 23-year-old midfielder Edon Zegrova came in from the left after receiving a pass from 29-year-old midfielder Andre Gomes in the penalty area, only to be blocked by Brest's 23-year-old. Defender Lillian Brassier makes a save.
In the 29th minute, Lille won the ball and broke into the penalty area to continue to create good scoring opportunities. However, David lobbed the ball from the right and hit the crossbar, unable to score. Lille entered the second half with 1 point behind.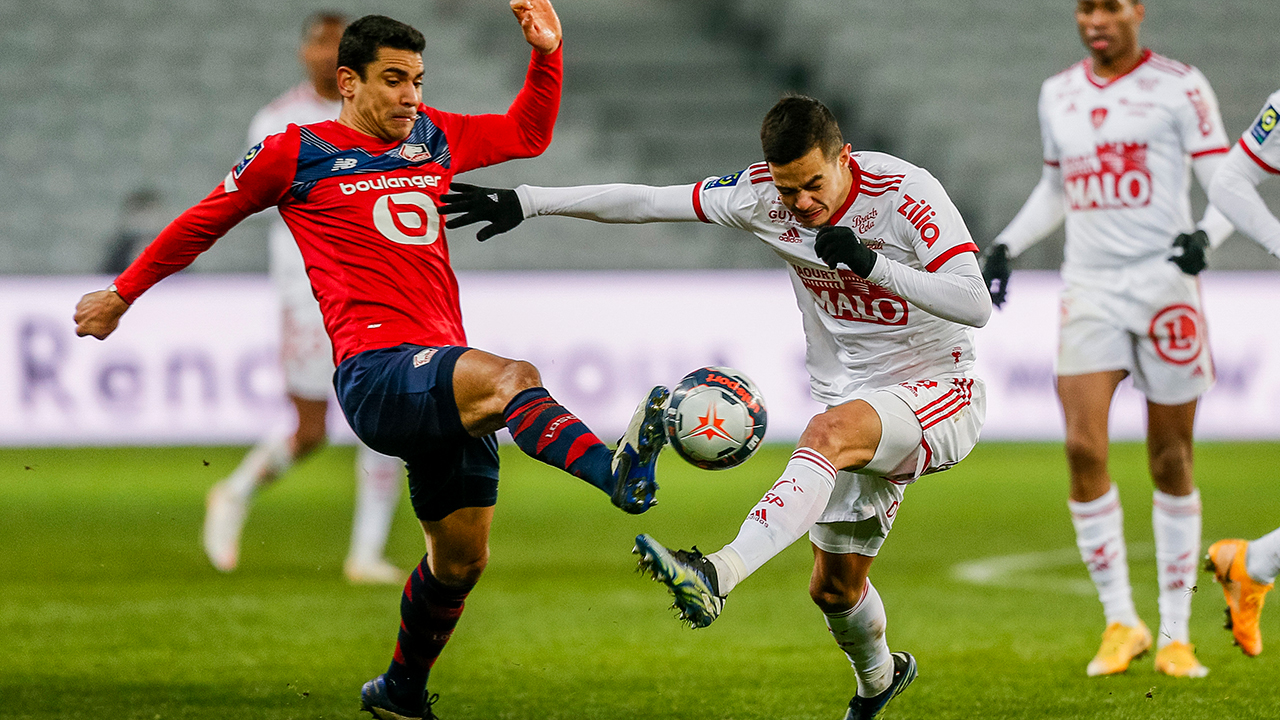 In the second half, Diakite equalized Alessandro to achieve a lead
Until the 60th minute of the second half, Lille's midfielder Zegrova took a corner kick on the left, and the 22-year-old defender Baford Diakite was higher than Brest's 23-year-old defender Ahraf Dari , successfully headed the goal to help Lille equalize the score!
Eight minutes later, Lille's midfielder Cabella took a free kick, but the ball was firmly defended by Brest's 31-year-old goalkeeper Marco Bizot.
In the 80th minute, Lille's 22-year-old midfielder Angel Gomez took a corner kick from the right, and then 23-year-old defender Alessandro took advantage of the goalkeeper Bizot to save the ball with a header to help Lille. Seoul achieved a go-ahead 2 to 1!
In the end, Lille narrowly beat Brest 2-1 at the critical moment, taking all 3 points and ranking 5th in the Ligue 1 standings, second only to Lens, who is 4th, and there is still a 5-point gap between Lille and Lens .