Leo completes contract renewal with AC Milan: I can keep improving here
2023-06-04 12:25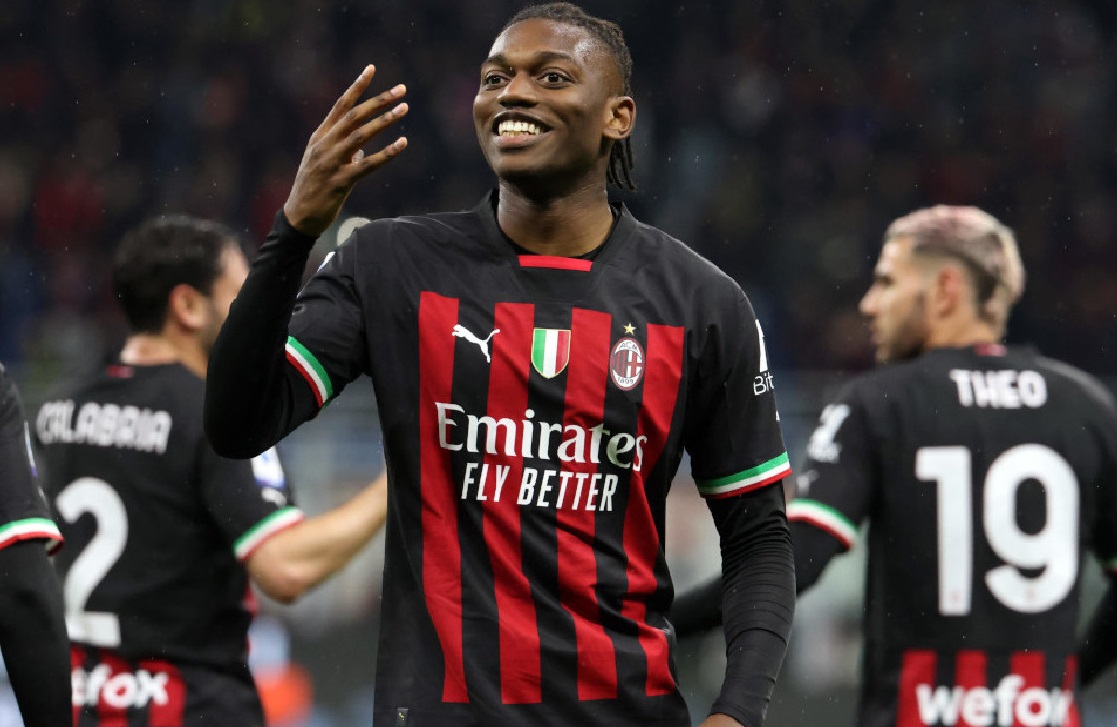 The 23-year-old Leo recently renewed his contract with Serie A giants AC Milan until June 30, 2028. When the striker was interviewed, he also said that he felt at home in AC Milan and believed that he could continue to make progress.
According to statistics, Leo has played 47 times in all competitions so far this season and contributed 14 goals. Leo said in an interview, "I am very happy, extending the contract is what I want. I have told the club and teammates before that it is also my goal to stay here. In the end we also reached an agreement. Milan is my home, Everyone has welcomed me with open arms since I came here and everyone has supported me through the difficult times I've been in."
"I can improve every day here, it feels like home here. Thank you everyone for believing in me, being at the top and winning trophies. Every member of AC Milan is like family to me, they are always on the pitch. Help me to do the right thing. All this allows me to be an important part of the team and that's what I was looking for before I came to Milan."
In addition, Leo also said that when he experienced a difficult start in his career in Serie A, AC Milan continued to help him move forward and showed patience that other clubs may not be able to do. Leo said, "My statistics in the first two seasons here are very low. I may leave one or two players behind. Even if I have the opportunity to score goals, I don't provide assists. But now I am different. I am a better player, more responsible and know when to pass or shoot. Thanks to the coach and the way he trains, I am more efficient."
"Want to relive the feeling when the team won the Serie A title"
Leo continued, "Coach Pioli understands how to improve my ability and what I need to do to make a difference on the court. Even off the court, he will give me tips every day. My goal is to win more games with the club, I want to relive the feeling when the team won the Serie A title, when I realized the size of the club is huge."
"I would like to thank the club for their efforts to keep the best players. We proved to everyone last year that the combination of young players and more experienced players can also produce a strong team."
Leo also said, "I am very happy to continue playing with them, and Ibrahimovic is like an older brother, he has a lot of experience. He taught me not to give up, even if I have scored goals and at halftime. When I went back to the dressing room, he would still tell me I needed to score more goals. He was very important in my development as a footballer."
"I was young when I joined Milan, but I also realized what the status of the club is. But only after wearing this ball in front of the fans at the San Siro, you will find that it is not easy. I was in Milan. I'm proud of the fans I've gotten used to over the past four years and can't wait to continue telling my story in this place."
Leo added, "I would like to thank everyone for being so patient with me and the team. When I go to a restaurant and people treat me with a smile, it leaves me speechless. I want to keep creating more goals and to show my talent."