[La Liga] Espanyol loses to Sevilla 2-3 and may not be able to relegation this season
2023-05-05 15:14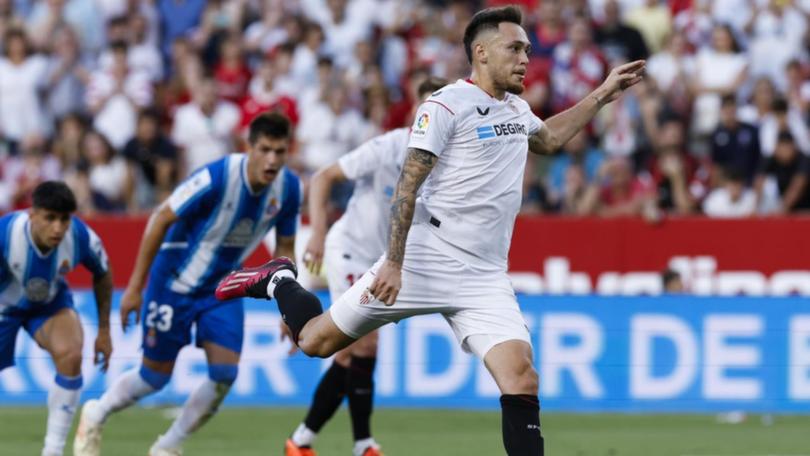 The 33rd round of La Liga in the 2022-2023 season started today with the Espanyol playing away against Sevilla to start a relegation battle. In the end, Sevilla won 3-2 at home.
In the first half, the Spaniard took the lead with an own goal from the opponent and a goal from Puado
In the 22nd minute of the first half, Sevilla 's 22-year-old striker Brian Hill received the Spaniard's 29-year-old midfielder Denis Suarez's own goal and then pushed the ball into the net to open the scoring!
Soon after in the 29th minute, Espanyol 's 22-year-old midfielder Nico Melamed passed the ball to 29-year-old midfielder Sergi Dardell on the right before heading into the penalty area, and Darder then slammed the ball in the penalty area. 33-year-old striker Joselu was in front of goal for a cross from the right edge, but Sevilla's 28-year-old defender Karim Requique, who was defending, mistakenly kicked the ball into the bottom corner. An own goal was sent to the opponent to equalize the score.
Two minutes before the end of the first half, the Spaniard's 24-year-old forward Xavi Puado kicked an anti-aircraft shot into the far corner to help the team expand the score! The Spaniard led 2-1 going into the second half.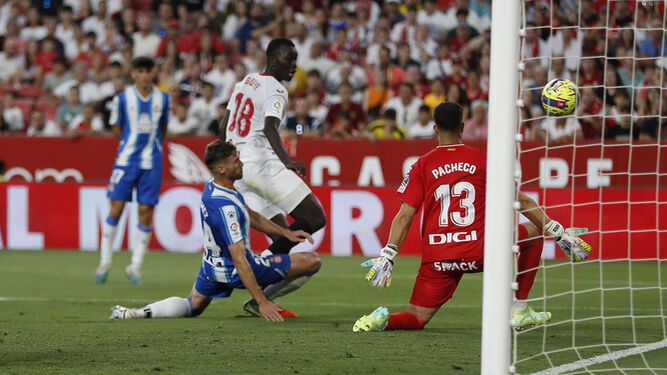 In the second half, Sevilla scored 2 goals to overtake the Spaniard to seal the victory
In the 69th minute of the second half, Espanyol's 23-year-old Venicius Sousa was awarded a foul for tripping Sevilla's midfielder Gay in the penalty area and was replaced by Sevilla's 28-year-old substitute. Lucas Ocampos took the penalty kick, and he shot the ball low into the net to help Sevilla equalize!
The two sides fought with the score tied until 2 minutes before the end of the game. Sevilla's 31-year-old defender Marcos Acuña made a cross after breaking into the left side of the penalty area. The 24-year-old midfielder Papu Gay was in front of the goal A close-range lob shot scored for Sevilla to overtake! In the end, Sevilla sealed the victory 3-2.
The Spaniard has suffered eight defeats in the past 10 games, boosting the Spaniard's hopes of breaking out of relegation after beating 18th-ranked Getafe in the last round.
But today he lost again. Now that the Spaniard has the last 5 La Liga games left this season, he is still 3 La Liga points away from the relegation zone. The prospect of being able to escape relegation seems very slim.
The Spaniard experienced the first relegation in nearly 30 years in 2020. I am afraid that this season will need to experience another relegation to the second-tier league championship, and strive to return to the top league next season.