Inzaghi contributed 4 goals as a substitute: Lautaro is very good
2023-10-02 09:03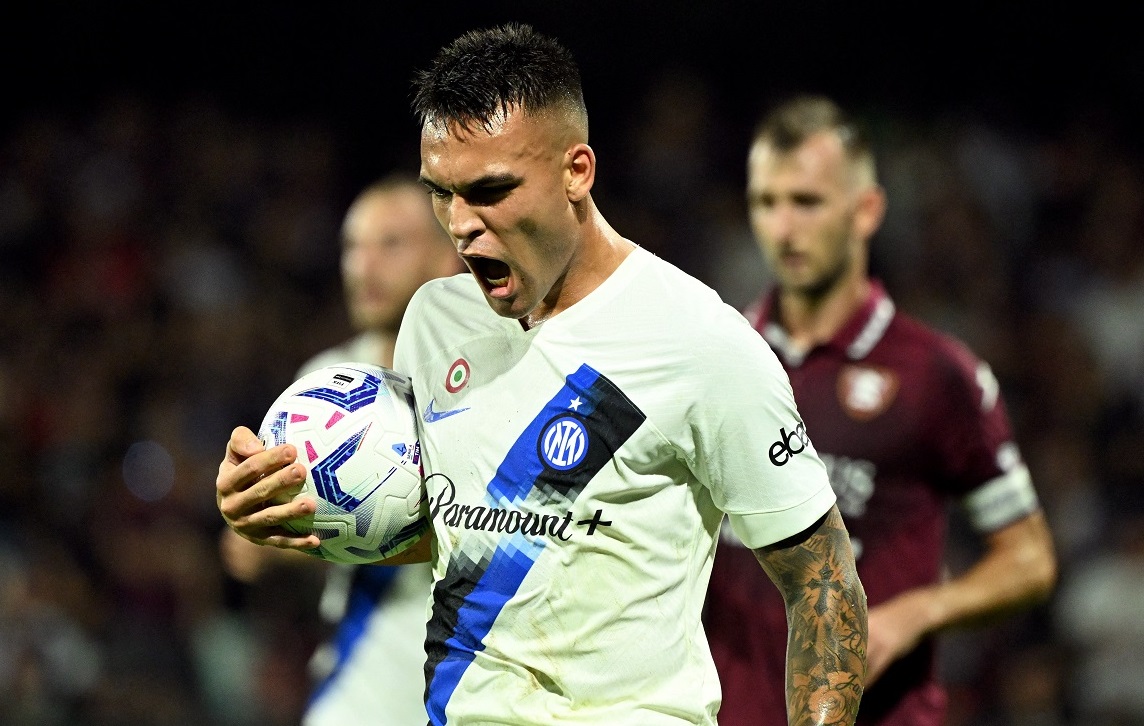 In the highlight of the seventh round of the 2023/24 Serie A season, the "Nerazzurri" Inter Milan finally defeated Salerni 4-0 away from home after scoring 4 wonderful goals with Lautaro coming off the bench. Tana. When Inter Milan coach Inzaghi was interviewed by the media, he also praised Lautaro's outstanding performance and said that Lautaro often uses his experience to help the team.
In the first half of this campaign, the Nerazzurri could not find the rhythm to score. It was not until the beginning of the second half that Thuram created an offensive opportunity. Lautaro, who came on as a substitute, faced the Salernitana goalkeeper and hit the goal. Helped Inter Milan take a 1-0 lead.
In the 77th minute, Varela received the ball from Dumfries and passed the ball. Lautaro stepped forward and scored with a volley, helping Inter Milan turn the score into 2-0. In the 85th minute, Thuram was knocked to the ground by an opponent's player in the penalty area, allowing Inter Milan to get a penalty kick. Subsequently, Lautaro scored a penalty kick, helping Inter Milan further expand its lead 3-0 and complete a hat trick.
In the final stages of the game, Lautaro scored again after receiving a pass from Carlos Augustos. In the end, Inter Milan defeated Salernitana 4-0. After returning to the winning track, Inter Milan currently ranks first in the standings with 18 points.
Inter Milan coach Inzaghi said, "This is a very important victory, and after so many promising situations, we deserved to score in the first half. We only had a day and a half to prepare for the game , but the players still showed their willingness to fight. My team has many experienced players who know how to play this type of game."
"We should have done better in the first half but gave the opponent some chances, but we did better in the second half. We hope to participate in as many games as possible like last season, which is the team's goal. Although It's also very difficult to compete regularly, but we need to keep moving in this direction."
When talking about the players' performance in this game, Inzaghi said, "Lautaro is great, and so is the entire team. In terms of offense, Sanchez played 55 minutes and performed very well, and Thuram also The performance is equally outstanding. Lautaro has made an outstanding start to the season. This game was his turn to rest, but he can still continue to score goals and needs to continue to maintain this state."
"He is our captain and he feels more and more like a leader. He always works hard and uses his experience. He is a player who has won many trophies and still performs well every day in training. ."