Guardiola: Only one game away, European title must be won
2023-06-04 13:15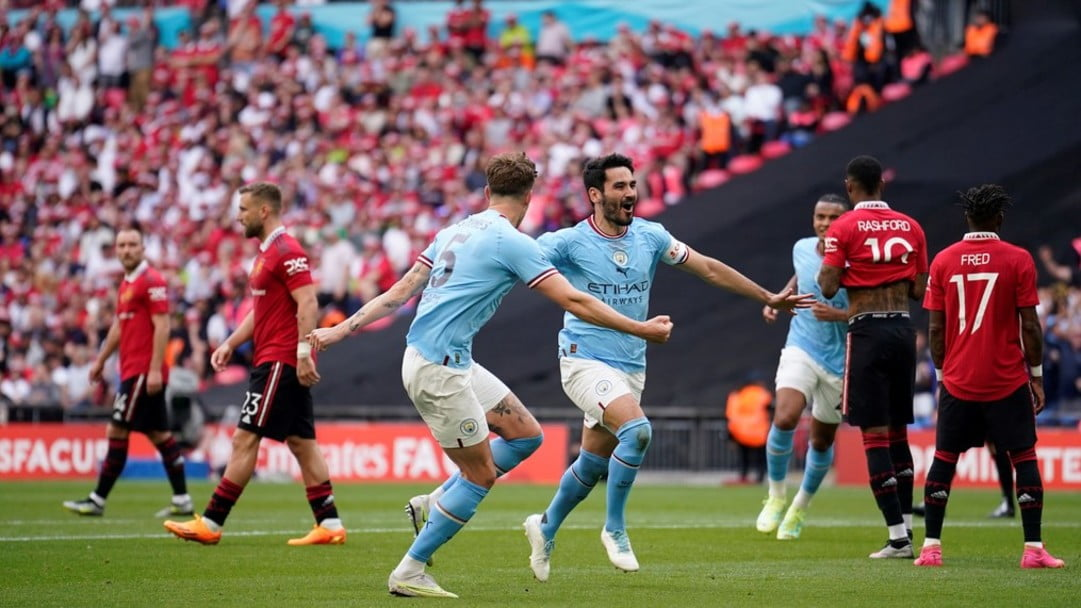 Coach Pep Guardiola has urged his Manchester City side to win the Champions League final next Saturday and complete the treble as they may "never again" like Saturday's 2-1 win over Manchester United in the FA Cup final Chance.
City 's win completes the double, and City need a victory over Inter Milan in Istanbul to become the only two teams in England to complete the treble.
An elated Guardiola said of his players: "There's one game left and they feel like we might never get another chance like that. We'll have two days off and then three or four training sessions to prepare for that. Inter prepare and go there to win."
Asked if City were within easy reach of Euros and Treble glory, Guardiola said: "Yes, what a privilege it is, we're only one game away. We've won the FA Cup and we won the Premier League title."
Guardiola says Manchester City must win the Champions League to get the recognition they deserve. "It's been an unbelievable three years for me: two finals and a semi-final and we should be given a lot of credit for what we've done. Now it's the first time I can talk about [the Treble ] ], because it's only one game away. But it's not just about the Treble, it's about winning the Champions League. Nothing will be complete if we don't win the Champions League , so we have to do it."
"I told the players that you have to put pressure on yourself to be recognized as a good team so you have to win the European title. We are one game away."
It was widely believed that Gundogan's two goals could have been blocked, with David de Gea motionless for the first and bounced twice for the second, but the keeper could have been blocked by sight.
Regarding De Gea, Manchester United coach Ten Hag said: "At this moment, I don't want to talk about criticizing such issues because we have performed well all season-including David De Gea, he played a good season. Considering Before today, Manchester City [ and Manchester United ] had 42 victories and now they have won one more. So the gap is made today, and you can see that we have played very well all season, which is more than we expected before. Much more."
"We finished third in the league, qualified for the Champions League, won a trophy and reached another final, so I'm very happy with my team as a whole."