Germany's former World Cup-winning international defender Jérôme Boateng close to returning to Bayern Munich as a free agent..
2023-10-01 18:26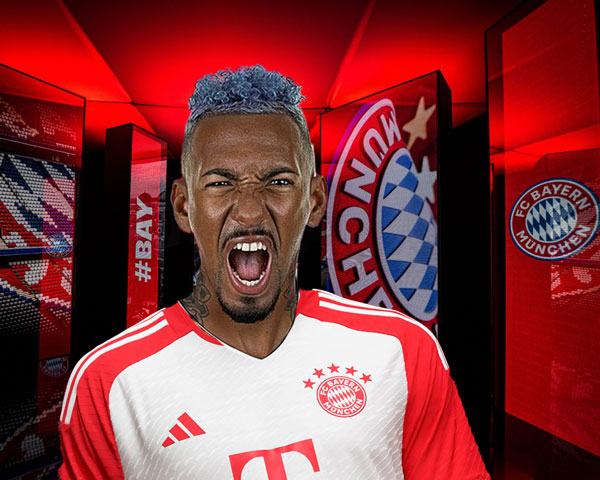 Sky Sports Germany's resident renowned transfer journalist Florian Plettenberg, reported on Sunday that Germany's former World Cup-winning international defender Jérôme Boateng is close to returning to Bayern Munich as a free agent.
According to reports, after it was confirmed that Dutch international center back Matthijs de Ligt was seriously injured and would miss several months, Bayern immediately contacted Boateng and decided to bring in the latter as a replacement to cover the void left by De Ligt's absence during this period.
Later, Bayern also confirmed on its official website that the club had invited Boateng to return to the team and participate in training session, along with the players who did not play in the 2-2 draw with RB Leipzig on Saturday (September 30) in the Bundesliga.
Later, Plettenberg's colleague, Sky Sports' renowned Italian transfer journalist Fabrizio Romano, also confirmed the matter.
Romano added that Bayern Munich is expected to discuss signing matters with Boateng in the coming days. If nothing unexpected happens, Boateng will be officially announced as the club's new player again before Bayern's Champions League match against Copenhagen next Wednesday (October 4).
The 35-year-old Jérôme Boateng was born in Berlin, the capital of Germany, on September 3, 1988. He is 1.9 meters tall and primarily plays as a center back. He can also play as a right back or a left back. His half-brother Kevin-Prince Boateng is a former Barcelona, AC Milan, Tottenham Hotspur, Hertha Berlin and Ghana legendary international midfielder.
Boateng had played for Hertha Berlin and Hamburg in his early years. In July 2010, he joined Manchester City for £10 million and helped the club win the English FA Cup.
The following summer, Boateng joined Bayern Munich for €13.5 million.
During his 10-year spell at Bayern, Boateng played nearly 370 times for Die Rohten across all competitions. He led the club to win the Bundesliga 9 times, the DFB-Pokal 5 times, the DFL-Super Cup 2 times, the Champions League 2 times, the UEFA Super Cup 2 times and the FIFA Club World Cup 2 times, two of which were Treble.
After leaving the club when his contract expired in 2021, Boateng joined Lyon as a free agent and did not leave the club until his contract has expired this summer.
During the 2-year spell with Les Gones, Boateng played a total of 35 times in all competitions for the Ligue 1 powerhouse and provided 2 assists.