Eder Militao Agrees To Extend Contract With Real Madrid Until 2028
2022-07-26 12:34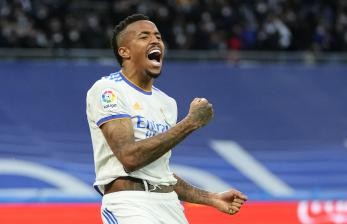 Militao is a vital player for Real Madrid's success
MADRID -- Center back Eder Militao has reportedly signed a new contract with Real Madrid. The player will be tied to a partnership with the Los Merengues giants until June the summer of 2028.
Militao was a vital player for Los Blancos' success throughout the 2021/2022 campaign yesterday, scoring one goal and providing three assists in 34 appearances.
In addition, the former FC Porto player also presented two Spanish La Liga titles and the 14th Champions League for Carlo Ancelotti's team.
Currently the 24-year-old player still has a contract remaining until June 2025, but El Real's management is said to be very willing to keep the Brazilian footballer at the Estadio Santiago Bernabeu.
Marca reported, Saturday (23/7) the process of extending Eder Militao's contract went smoothly after the player agreed to an extension of his tenure with the club until the end of the 2027/2028 season.
In addition Miliato will also get a significant salary increase with a fee of up to 7 million euros plus bonuses per season, double what he earned last season.
Furthermore, Miliato's new contract deal includes a new release clause of 500 million euros, with the new club set to make an official announcement upon their return from a pre-season tour of the United States (US).