Dale wants Richarlison to keep his emotions in check off the pitch
2023-03-15 12:12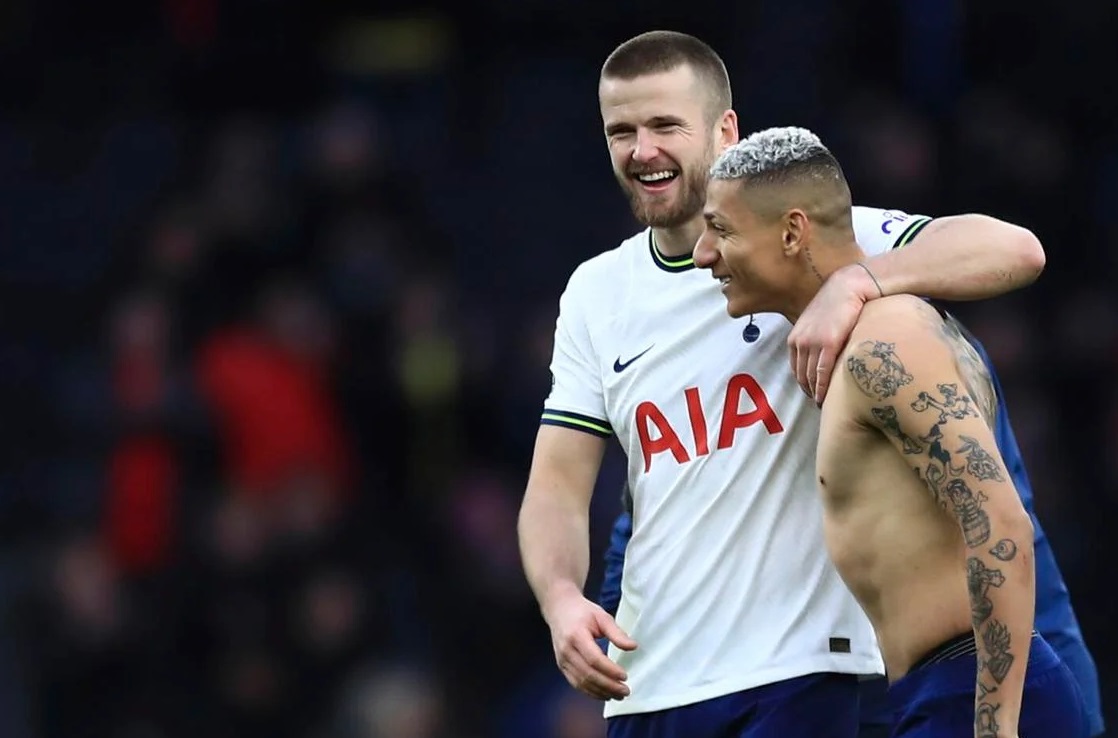 Richarlison played from the bench in the second round of the UEFA Champions League round of 16 against AC Milan earlier, and the Brazilian striker was interviewed after the game and expressed his dissatisfaction with the coach Conte's arrangement for him to sit on the bench. Bench decision. When Richarlison 's teammate Eric Dier was interviewed recently, he also expressed his views based on this turmoil.
In addition to the match against AC Milan, Tottenham Hotspur did not start from the starting lineup in the Premier League against Wolves. However, in the last round of the league against Nottingham Forest, Richarlison, who returned to the starting lineup, scored a goal in the first 3 minutes of the game, but it was ruled invalid for offside.
Conte criticizes Richarlison for being selfish
But in the second half, Richarlison assisted Sun Xingmin to score and seal the victory. Richarlison's performance in this campaign was also impressive. When Conte was asked about Richarlison's remarks, Conte also said that the turmoil had been resolved, but he also thought that Richarlison was a bit selfish.
When Dier was interviewed, he also called on Richarlison to control his emotions off the court. "We've fixed it. I think from the very beginning, the moment we fixed it, we said we're not going to continue talking about it, we're not going to continue to punish him," Dier said.
"Issues did happen but we worked them out and that was it. Now it's time to move on and I think Richarlison played a fantastic game. That's his quality and playing with his heart and his mind. life. But he has to be able to control himself in a better way off the court sometimes."
According to statistics, after joining Tottenham Hotspur in July 2022, Richarlison contributed two goals to the team in the UEFA Champions League, and also scored three goals for Brazil in the 2022 World Cup.