[Bundesliga] Bayern Munich lost 1-3 at home to Leipzig
2023-05-21 15:20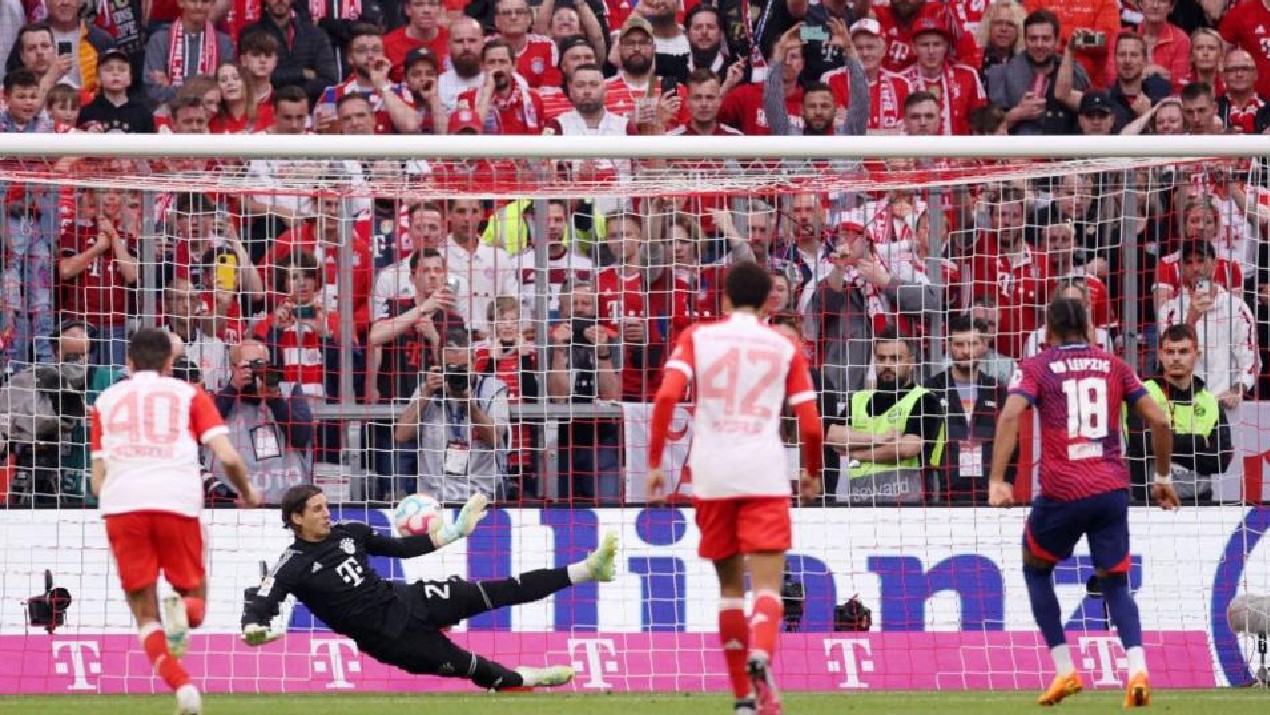 In the 33rd round of the 2022-2023 Bundesliga season, Bayern Munich played against RB Leipzig at home today. In the end, Bayern, which temporarily ranked first in the Bundesliga, was reversed and won 1-3 at home by their opponents. They were at a disadvantage in the title struggle with Dortmund.
In the 25th minute of the first half, Bayern 's 33-year-old striker Thomas Müller played a through pass from the left to 27-year-old striker Serge Gnabry, who broke into the penalty area and hit the left post. , Opened the scoring for Bayern!
In the 38th minute, Bayern's 28-year-old defender Joao Cancelo made a pass from outside the left penalty area, and the 26-year-old forward Kingsley Coman headed the goal, but the ball missed the goal.
In the 64th minute of the second half, RB Leipzig 's 25-year-old midfielder Konrad Laemer entered the penalty area to respond to the return pass, and hit an anti-aircraft gun into the far corner to help Leipzig RB equalize the score!
In the 73rd minute, Bayern's 27-year-old defender Benjamin Pavard was called for a foul and RB Leipzig won a penalty. Three minutes later, the 25-year-old striker Christopher Nkunku hit the point! Leading Bayern 2-1.
In the 84th minute, RB Leipzig took a corner kick on the right. Bayern's 25-year-old defender Nossel Mazlawi was fouled by a handball, and RB Leipzig was awarded another penalty kick. Two minutes later, the 22-year-old midfielder Dominic Soboszroy made a steady shot into the left corner and scored a penalty kick!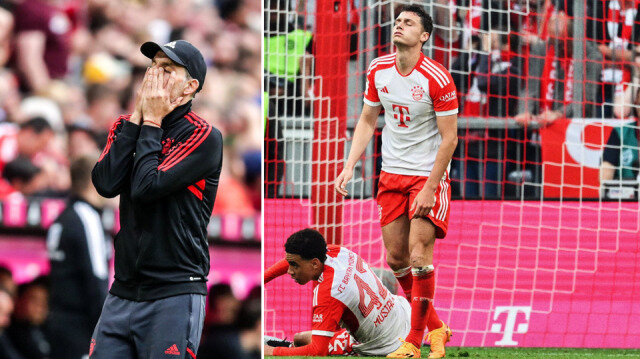 Leipzig RB successfully scored 3 goals in the second half after falling behind Bayern by 1 goal in the first half, securing third place in the Bundesliga this season and qualifying for the Champions League next season.
Bayern originally only needed to win the last 2 games of the Bundesliga to ensure their 11th consecutive championship, but with a 1-3 defeat by Leipzig RB in the last 2 games of the Bundesliga, Bayern lost the competition with Dortmund this season. The lead in the Bundesliga champions.
At present, Bayern is only one Bundesliga point ahead of Borussia Dortmund, who played one game less. If Dortmund wins the last two games in Augsburg today, it will have the opportunity to win the final round against Mainz 05. Climb to the top of the leaderboard to lock in the championship.
Bayern has eliminated the missed champions in the German Cup and the Champions League this season. Now the Bundesliga champion may be seized by the old enemy Dortmund. Bayern will be away to Cologne in the last game, and Bayern, who have lost their lead, can only hope that the defeat of Dortmund can ensure the championship.