Basketball - Basketball America loses FIBA No. 1 spot 12 years after Spain takeover
2022-11-20 15:49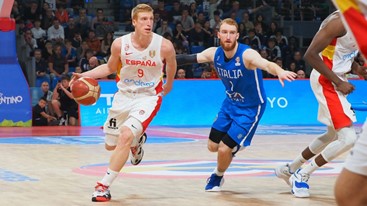 The U.S. men's basketball team was eliminated from the FIBA world rankings for the first time in 12 years, with Spain taking over the rankings.
Spain has enjoyed success in recent years, including winning the 2019 FIBA Basketball World Cup and the 2022 FIBA EuroBasket, ahead of the United States in the November standings.
" It's not exactly a new title and it might not last long, but it's something so unique, prestigious and historic that I couldn't be more proud of everyone who contributed to it, " Spain Coach Sergio Scariolo tweeted.
The adjustments mean Team USA can no longer survive on something like a 2014 World Cup title, but recent successes, such as a gold medal at the 2020 Tokyo Olympics, will still affect the rankings .
USA women's basketball team scores historic win at FIBA World Cup
In the most recent World Cup, Spain topped the list.
Spain also added to their resume by winning EuroBasket 2022. Its lead over the U.S. men 's team was slim, with the U.S. trailing by just 1.1 points.
In terms of women, the United States maintains the top spot by a large margin. The Chinese team still ranks second, nearly 200 points behind the US team.