Argentina's first friendly after World Cup led by Messi and Ganacho
2023-03-04 10:23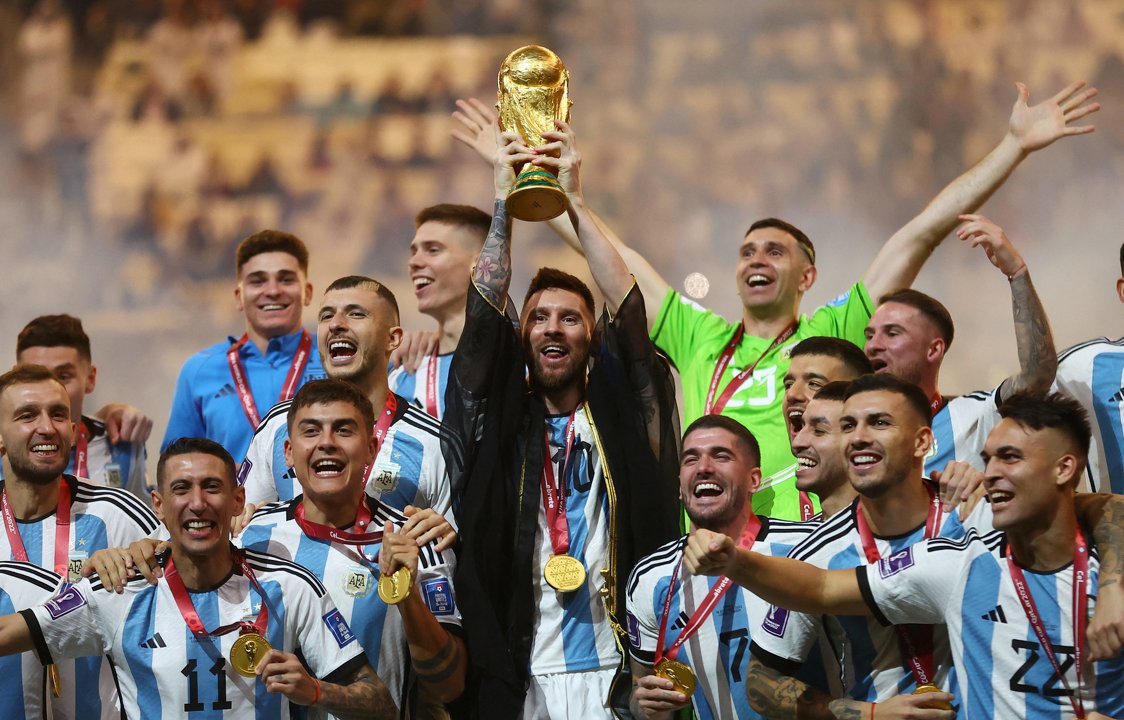 After finishing the World Cup in Qatar, Argentina will have two friendly matches against Panama and Curacao in March. This is their first game after winning the World Cup. Recently, the list of 35 people who will attend has also been announced, including Messi and Ganacho.
The 18-year-old Alejandro Ganaccho played for Manchester United and left a deep impression in the Premier League. He contributed 5 goals and 6 assists in 30 games this season. There were 45 people who were shortlisted for the preliminary list of 45 people who were shortlisted for Argentina's World Cup in Qatar before. After losing the selection, they have successfully entered the national team and are fighting for the country for the first time.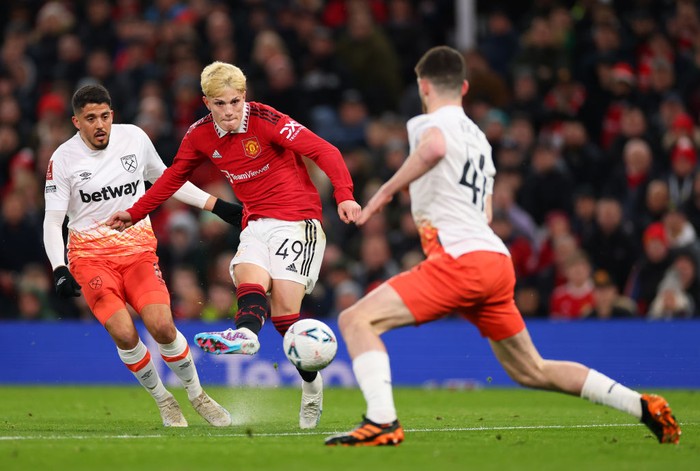 Alejandro Ganaccio
The days of friendly matches are against Panama on March 23 and Curacao on March 28. The fans are looking forward to the heroic appearance of the world champion playing on the court again.
Argentina's 35-man squad:
Goalkeepers: Emiliano Martinez (Aston Villa), Franco Armani (River Plate), Jerónimo Rulli (Ajax)
Defenders: Navel Molina (Atletico Madrid), Cristian Romero (Tottenham Hotspur), Nicolas Otamendi (Benfica), Nicolas Tagliafico (Lyon), Gonzalo Montier (Sevilla), Herman Pezzella (Real Betis), Lisandro Martinez (Manchester United), Marcos Acuna (Sevilla) , Juan Foys (Villarreal), Lautaro Blanco (Elche), Neuen Perez (Udinese).
Midfielders: Rodrigo De Paul (Atletico Madrid), Leandro Paredes (Juventus), Guido Rodriguez (Real Betis), Alejandro Gomez Alexis (Sevilla), Alexis McAllister (Brighton), Ezekiel Palacios (Leverkusen), Enzo Fernandes (Chelsea), Maximo Perrone (Manchester City), Facundo Bonannotte (Brighton), Giovanni Lo Celso (Villarreal), Thiago Almada (Atalanta United), Valentino Carboni (Inter Milan).
Forwards: Lionel Messi (Paris Saint-Germain), Lautaro Martinez (Inter Milan), Angel Di Maria (Juventus), Alejandro Ganaccho (Manchester United) , Angel Correa (Atletico Madrid), Nicolas Gonzalez (Fiorentina), Julian Alvarez (Manchester City), Paulo Dybala (Roma), Amy Buendia (Aston Villa).